Today is Wednesday. That means Workout Wednesday link up with Skinny Meg! I'm trying to get more disciplined about posting often, so expect to see more regular link ups on here - its like a bloggy deadline for me.
This year, I've been doing a lot of running..ish. I've come a long way, but I'm nowhere close to running something milestone-esque (like a half marathon or anything - maybe next year). However, I have learned a ton about myself and about getting moving through running this year.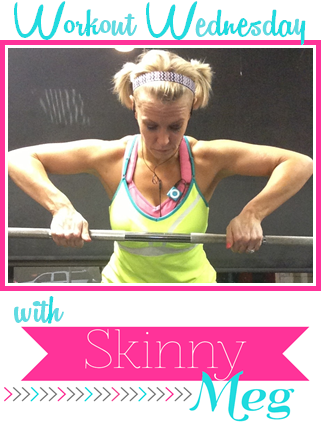 1. It's OK to Walk
I still can't run a whole mile (but that's the first goal and I'm seriously close). My running journey really just started out with me wanting more than just walking. I have an impatience issue. I'm working on it.
In all seriousness though. It wasn't until I gave myself permission to walk that running became a reality for me. Once I did that, I also noticed
other
people walking during their runs. It's like I took off the veil and now I could see running reality a little more clearly.
2. Pace Ain't Nuthin' But a Number
I have trouble with this one. For me, right now, pace shouldn't matter. I love using tools like MapMyFitness to track my distance. However, it has this annoying little habit of telling me how fast (or in my case, slow) my last mile was. I'm trying to beat it every time. I have to remember though, I'm in serious weight-loss mode. So just getting out there and putting in 30 to 60 minutes of cardio is the important part. The speed will come. I just have to TRY to let it go for now.
3. It's a Mental Game
I'm making a lot of fitness progress, and I think I am capable of running a mile, probably more. The thing is, I keep tripping over my brain. As I've
written before
, my inner voice starts freaking out when I start running. It thinks something must be terribly wrong. In the beginning, it would scream, "Stop stop stop! I've decided we're not in mortal danger, so can we rest and have a snack already??" Now, it's a little quieter. It's more concerned about my joints and heart exploding. It gives me more of a "Ok, that's enough" vibe. Less panic. Hopefully it will quiet all the way shortly and I can enjoy all the endorphins.
4. Dress the Part
I learned early on in this process that
running in the right clothes
is important. I don't mean the latest, greatest,
Lululemon
workout finery. I mean wearing something that you are comfortable in, stays in place, and works with your workout (not against you). Admittedly, I think it counts to feel cute in what you're wearing too - it gives you the confidence to give your run everything you've got.
I don't have the fundage to live the Lululemon life. I can't justify a purchase from them while I'm still changing my body. I want to replace my current running/workout wardrobe with smaller stuff soon. So $90+ pants aren't happening. I love
Victoria's Secret Most Loved
yoga pants and leggings. They're usually on sale for 2 for $55 (they are right now).
They fit great, last, and are comfy. I literally lived in them during my last few months of pregnancy. Now I live in them for working out and hanging around the house. Target makes a worthy version of these too, for a lot less. I also frequent Old Navy Active and
Marika
. Marika is great - it's built for grown up ladies. Longer shirts, more boob room. You can often find them on limited sale sites like
Ruelala.com
and
Hautelook.com
(
they are on sale on ruelala
for the next day or so - yes, you have to
sign up
to see)
5. Music is CRITICAL
During my last W.O.W. link up, I shared some of my
favorite playlist songs
. (thanks for the shoutout on that
Skinny Meg
!). I can't stress enough how important music is. It carries you, motivates you, and makes your workout FUN. It's the thing that keeps me going back for more. Put your faves in a playlist and plug 'em in your ears!
Headphones are important too. Get something that works for you. Earbuds are NOT my friend. They never stay in place, and I end up fiddling with them. I feel like the fiddling expends energy that I should be putting into the run, and ruins my rhythm. Finally, I found these
earhook models from Sony
.
Seriously life changing. I don't have to worry about bulky/geeky headbands or wrap-arounds, and they don't hurt my ears. And thanks to the ear hangers, they stay put. I got a 2 pack at BJ's, so I have both the white and the black - and I always have at least one of them handy.
6. Forgive Yourself
it's easy to get frustrated by slow progress, pace and everything. keep hammering away and you'll be running like some of your favorite bloggers (
her
,
her
, and
her
) in no time. Go ahead - read their back stories. Most of them struggled with mile 1 for a long time. They didn't wake up one day and say "I really think running 10 minute miles would be fun. Off I go!" they started slow and worked up to it. Only 12 year old boys can run less than 10 minute miles on their first try.
7.Enjoy Yourself
If you don't love love love it, you won't do it. Don't force it. If running is not for you, find something else. I supplemented with Stand Up Paddleboarding all summer, and that was pure bliss. But now the leaves are changing, and my running route is much more lovely, so I hit the road more now.
Music is part of this too. Lately, I cross the line and actually sing out loud when I'm running. (You're welcome, neighbors). I tell myself it's because I'm testing my exertion levels, but it's really because I get all caught up in my music. Karaoke never quits.
Do what feels right. #runlikePhoebe
8. Look forward to the Victory
One thing is certain: your run WILL end. And you will feel better for having worked out. If you do 1 mile or 5 miles, 15 mintues or 2 hours - it's ALL cause to celebrate. You did it!